Established in 1998, we are a one-stop shop providing customers with a full range of services.
Graphic Design, printing, personalised clothing and website creation; we can offer a creative solution perfect for you.
We design it, print it, deliver it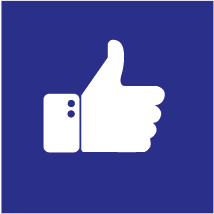 SERVICE
We believe that the relationship with our customers is the key to a successful business, therefore we keep it at the heart of what we do. We always ensure that all jobs are completed speedily within stated turnaround times and to a standard that is never compromised.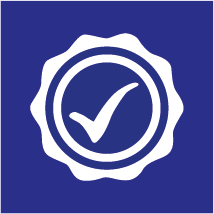 QUALITY
Throughout our 20 years of trading, we have built an excellent reputation for the accuracy and quality of our print and embroidery. As well as print, all of the artwork that we produce here is bespoke and suited to each individual job ensuring clients have a unique final image.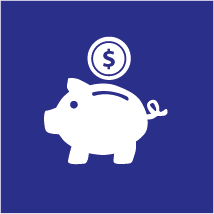 AFFORDABLE
We work to any budget, whether it's large or small, ensuring that our clients always come out with the best result for the best possible price. We also offer accounts to regular businesses as well as providing shop facilities for off the street customers.
We have been dealing with Impressions for many years and the customer service we receive is second to none. The quality is of a high standard and the delivery times are very impressive. We get quality at a competitive price and being a charity this is very important to us.
Wood Green Animal Shelter
Excellent service from a first class, friendly team. Nothing was too much trouble; they were prompt in communicating and delivery and took time to ensure that my expectations were met. I will definitely use Impressions again.
WOW! WOW! WOW!
I said design me a logo, banner, business card and a leaflet and gave Claire a VERY brief idea of what I wanted. Claire made things easy for me because EVERYTHING she sent was AMAZING! The design, the layouts, the wording were first class and I now have a FANTASTIC logo, banner, business cards and leaflets that WOW! I cannot recommend enough. Thank you Claire, it's been such a pleasure to work with you.
Lee Chaplin, Not Just Travel
I am very pleased with my dealings with Impressions print and label. I ordered a short run of colour-changing mugs and found the price competitive, the service excellent and the product has gone down very well with Clients and associates. It wasn't all plain sailing, there was a hitch, but the Impressions team dealt with it promptly, courteously and professionally. Thank you for my mugs!
Ann Wootton, IVY work life balance coaching
Phone: 01487 843311
Email: info@impressionscs.co.uk
93 High Street, Somersham, Cambridgeshire, PE28 3EE
Monday – Friday: 9.00 – 5:00
Saturday: 10.00 – 1.00
Sunday & Bank Holidays: Closed