Don't get caught in the cold this winter…
Take advantage of our wonderful winter warmer offer!
Ensure you and your employees stay warm and dry with our personalised winter clothing deal for only £132!
The deal is comprised of;
X10 Tees or Polo shirts
X4 Hoodies
X2 Soft shell jackets
(Prices subject to VAT)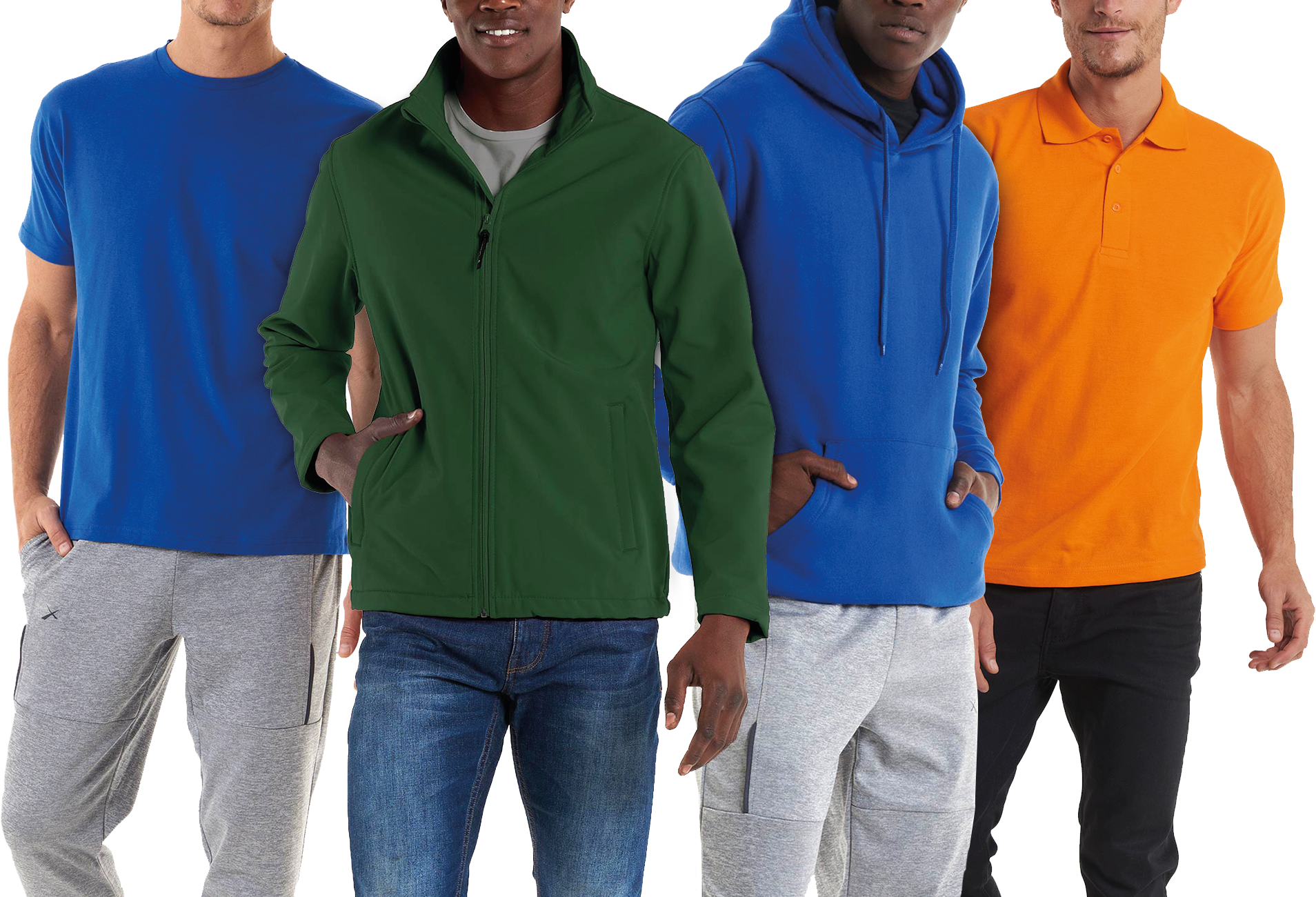 Quality garments
All garments are available in a variety of colours to ensure maximum consistency with your brand's identity. We offer a full size run from XS all the way up to 5XL (largest hoodie size is 4XL)
At Impressions, we strive towards maximum customer satisfaction. Therefore we really care about the quality and longevity of your garments. Premium features of the winter clothing may include twin needle stitching, 3 layer waterproof bonded fabric and microfleece inner layers.
(These features do not apply for all garments, please enquire for relative specifications of each product.)
Personalisation
Branding is an essential part of your businesses identity. We want to ensure that your employees not only look the part, but represent your company in the best way possible.
Included in the offer is a complimentary embroidery service applied to the left breast of your garments (up to 8,000 stitch count). We can also offer vinyl, as well as full colour transfers up to A3 for an additional cost if required.
(Pricing is based upon customer supplied artwork. Additional costs will be applied for in house art-working/ digitalisation.)
Order now
If you would like to find out more about this deal, please send an email to [email protected] or call us directly on 01487 843311.