From standard business stationery; business cards, letterheads and compliment slips through to full-colour printing; brochures, presentation folders, leaflets, flyers, NCR sets, appointment /correspondence cards, desk/wall calendars, greetings cards and postcards we can provide you with a single source supply for all your business printing.
Today's ever changing business environment means that short as well as long print runs are required and we cater for both by matching the printing process to your specific requirement so that you get both a top quality job plus a value for money price.
We can supply bespoke printed items and also help with your designs. Variable data printing is another specialty, so you can tailor your print specifically to your individual customers.
If you have an idea of something different that you want to produce please let us know and we will provide advice and costings for you. Equally, if you have specific delivery requirements just let us know, we're able to hold stock for call off and deliver to anywhere in the world.
Whether you are a small company, just starting up or a large established corporate, or anywhere in between, we'll listen to what you need and happily provide information, advice and quotations for you free of charge.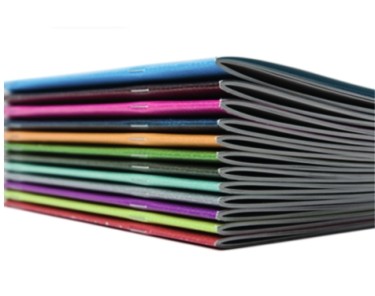 Brochures
Brochures are a form of impactful communication and an effective form of branding. Useful for promoting both your service and products, they offer a versatile and effective method of conveying your message. We offer multiple folding options, sizes, finishes and paper stocks. Our binding choices include saddle stitched, perfect bound and wiro bound meaning we can offer a finish suited to your products purpose.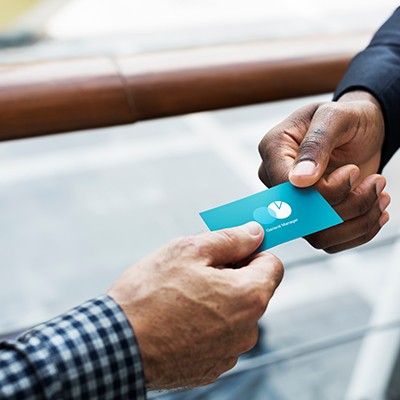 Business Cards
Your business card is a key tool for your business. It's often the first thing other than you that a customer makes a judgment on. We can supply all types of business cards in both short runs and large volumes. So, whether you're a new startup needing a box of cards or an established corporate requiring multiple names we will have a solution to meet your requirements.
We supply business cards on numerous types of board, from a standard white business card board to specialty boards so if you have a bespoke requirement for something special we will be able to help.
You can choose from a selection of finishes too. Why not laminate your card, a matt or gloss coating will not only protect your card and make it last longer but it will enhance the design. Or if you want to highlight a specific area, spot uv is a great choice.
A business card can be as simple or complex as you want it to be – whatever your requirement we'll be able to help.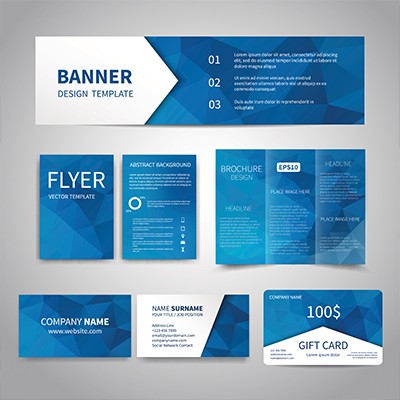 Letterheads
As a business you will need letterheads, or letter headed paper as your official documentation, and if you are sending out samples or other items via post or couriers, compliment slips will also be useful.
We can supply letterheads and compliment slips on all types of paper and printed from a single colour to full colour as well as specialty printing such as thermography and foil blocking when required.
In addition to the information that you want to give to readers, ie logo, address, telephone and fax numbers, website and email addresses, there are certain legal requirements for what additional information you have to put on your printed stationery and letterheads in particular. These depend on your business trading status and also sometimes the type of business that you are in.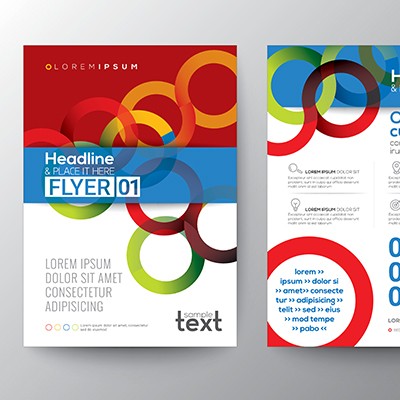 Flyers
Flyers are single sided or double sided printed single sheets that are used as general giveaways. Sizes are usually, A6, A5 and A4. Our standard flyers are on a 150gsm silk paper usually printed full colour both sides but we can do specials to meet your needs.
Depending on the specification of your flyer VAT may or may not apply – details can be found here – VAT on leaflets and flyers.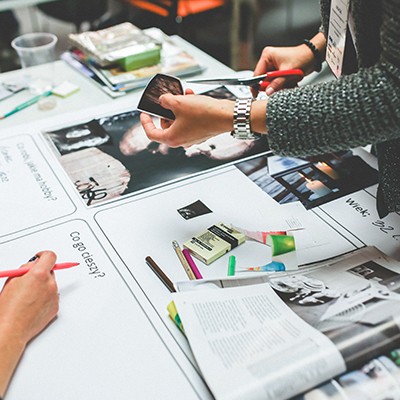 Leaflets
Leaflets generally contain more information and are usually folded in half or into three but can sometimes be more. Common sizes are 4pp A5 (meaning 4 A5 sides ie an A4 piece of paper folded in half),
4pp A4 (4 A4 sides ie and A3 piece of paper folded in half) and 6pp DL (6 DL sides (compliment slip size) ie an A4 sheet folded in 3).
Impressions also supply leaflets for special applications such as pharmaceutical leaflets that are required to be printed on very thin paper and folded lots of times to produce a very small leaflet.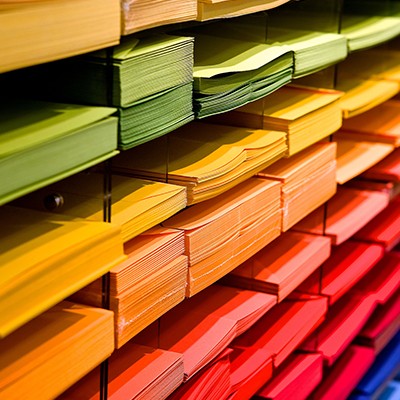 Presentation Folders
Create the right first impression with our range of presentation folders, the perfect way of presenting documents in a professional and organised way. Ideal for trade shows, meetings and networking events. Available as glued or interlocking in both oversized A4 and oversize A5 sizes. Printed full colour single or double-sided on 350gsm Silk. With gloss and matt lamination options. Adding spot UV can give your folders that extra flare – available on matt lamination only.
Our glued presentation folders offer a large pocket that's glued on one edge, can hold around 15 sheets of 80gsm paper and are supplied finished and ready to go. Our interlocking presentation folders come with the option of a 7mm spine for clients who need a little more capacity. They are supplied die cut and creased, ready to assemble, with a business card slot included in the pocket.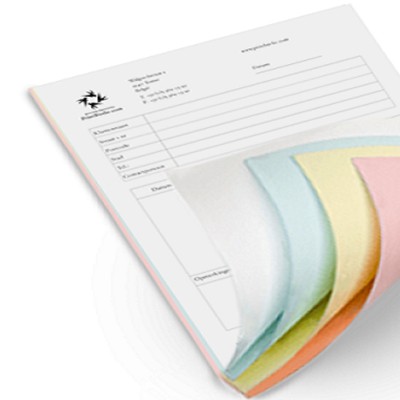 NCR Sets
NCR (meaning no carbon required) Sets are 2, 3 or 4 part sets of paper that when you write on the top part it is also produced on all the other parts without the need for a carbon sheet being placed between each sheet. NCR Sets therefore have numerous uses as instantly you can have up to four copies of your document.
Typical examples would be invoices, delivery notes, purchase orders, service documents, receipts, and checklists. NCR Sets can also have numbering on them so that each set is unique and can be recorded as such – ideal for invoices.
NCR sets can be supplied as simple tipped sets, this means that each set is separate from the others. Alternatively, they can be supplied in pads or books depending on the application. For NCR books some of the sheets can be perforated so that they tear out while others are left in the book as a record.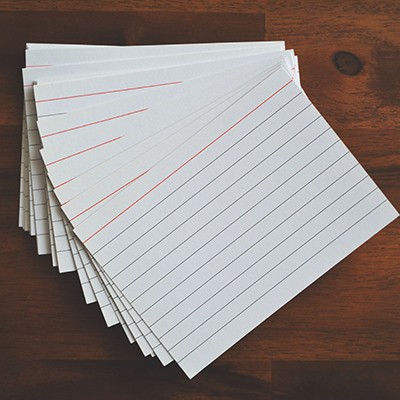 Appointment Cards
Appointment cards are great for any business who has regular appointments with clients. Special offers can be added turning them into loyalty cards. Usually business card size we can offer a number of finishes.
Correspondence Cards and Envelopes
Our correspondence cards are A6 in size and perfect for when you need to send a short message but want it to be more official than a compliment slip. They are supplied with envelopes and stock paper options include silk coated, uncoated, and conqueror wove, all at 350gsm paperweight. Conqueror wove stock has a matt, off-white finish and, like uncoated stock, can be written on easily.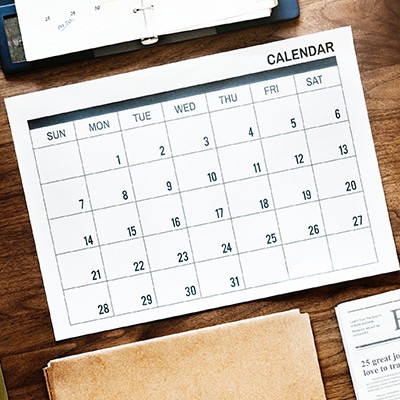 Desk Calendars
Desk calendars are a perfect way to keep your branding in clear sight of customers for a whole year. As such they make great marketing gifts. Printed on 150gsm or 250gsm silk coated stock, our desk calendars can hold 13-14 pages and are bound using silver wire along the long edge as standard. Desk calendars come with a 500mic Box Board Strut.
We can also offer a more simple triangular section desk calendar on a 350gsm silk board, which are ideal for posting out.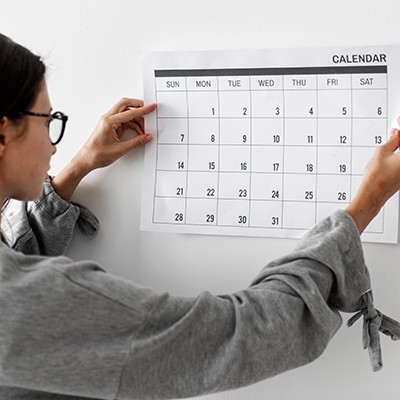 Wall Calendars
Like desk calendars, wall calendars make excellent marketing tools because they are used and seen every day. Our wall calendars are printed on 150gsm or 250gsm silk coated stock and are available in A3, A4, A5, and 210mm square sizes. They can be either 13 or 14 pages and are bound using standard silver wire along the short or long edge with a hanger.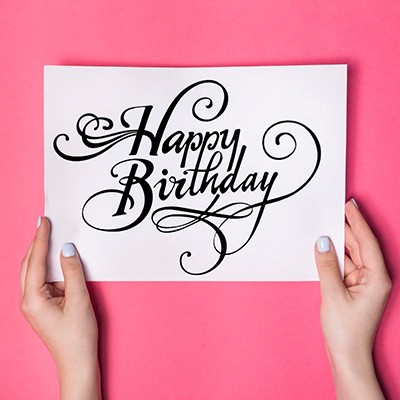 Greeting Cards
Greetings cards come in an A5, A6, DL and 148mm square sizes with envelopes included as standard. Printed double or single-sided and available in 350gsm Silk, 350gsm Uncoated, or 350gsm Conqueror Wove stock. The 350gsm silk has the added option of Matt or Gloss lamination on one side so that the inside of the card can be written on.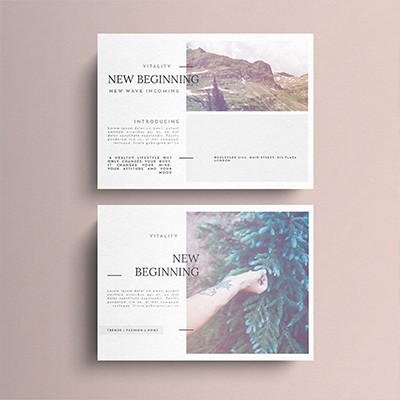 Postcards
Our A6 postcards are produced using 350gsm Silk stock with gloss lamination on the front only so that one side can be written on. They can be printed single or double-sided.